Another Feature Rich Membership Management Website Launched
The Australian Society of Orthodontists (ASO) is the peak specialist body for orthodontists and orthodontic knowledge Australia wide. Registered orthodontists across Australia are almost all members of the ASO.
ASO required a
feature rich membership solution
to enhance their day to day activities. They also needed to automate their processes via an integrated CRM system, where they could control everything from the one centralised location; saving time, resources and money. The society wanted to freshen up their website with a new clean design and user friendly layout.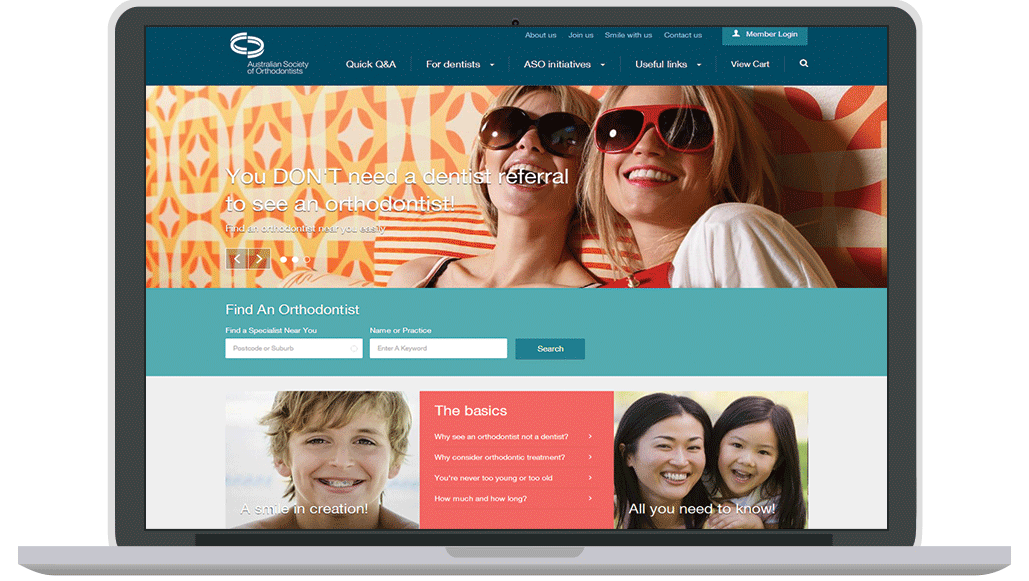 The ME Product Fit
The Member Evolution complete online membership software fitted with ASO's unique requirements by offering the most comprehensive feature set available on the market today. ME was able to deliver everything that was agreed upon, as well as a custom functionality on certain stakeholder data reporting.