The Institute of Management Consultants Launches Association Management Solution

The Institute of Management Consultants (IMC) plays a crucial role in the development of Australian organisations. IMC provides advice and assistance, consultant's aid industry in determining and achieving their objective. The national office is located in Malvern, Victoria where the professional body represents consultants from all across Australia with chapters in; New South Wales, Australian Capital Territory, Queensland, South Australia, Victoria, Tasmania and Western Australia.

Why IMC Chose Member Evolution as their member management solution?

The institute of Management Consultants needed a forward thinking and robust system to cater for both member and consumer needs via ease of navigation, compelling content and a stress-free sign up process.

IMC had a large amount of data that needed to be imported as well as a complex member directory.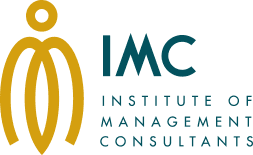 The Correct Fit

The ME member management software was the right fit for the needs and requirements of IMC. ME created a dynamic and user friendly website where both members and consumers can easily navigate across the site.

A complex configuration of the member directory was undertaken due to the high volumes of data, generating increased search functionality for consumers which will benefit members.
View website here.

Future Relationship

We look to strengthen our relationship with the institute over the coming years with future updates and upgrades, support and customer service. A major advantage of the products is the divers behind it which keep the client's needs and wants front of mind. Our technology roadmap is constantly being re-evaluated keeping in mind future trends, needs and wants within the association industry. If you would like to view our current Roadmap please contact info@memberevolution.com for more information.