Congratulations to AFA on Launching their Association Membership Management Software
The Association of Financial Advisers (AFA) is the authentic voice on the value of advice since it was founded in 1946. It is the oldest association representing financial advisers and their clients in Australia. AFA is today proud to be the innovative, vibrant association that remains driven by its members and a shared belief in the need for great advice for more Australians.
Like many associations the software currently used is both outdated and inefficient for their current needs. The most common problem is having a vast number of separate programs/integration each with their own crm or back end, where duplicates of data and other false data exist. This is why so many associations are now seeing the benefit of having the majority of programs built into the one crm solution, where ease of management is possible.
AFA is no different and they wanted to easily manage their association from the one
centralised CRM
via sending newsletters & event notifications, viewing membership and financial reports, corresponding to members requests and much more.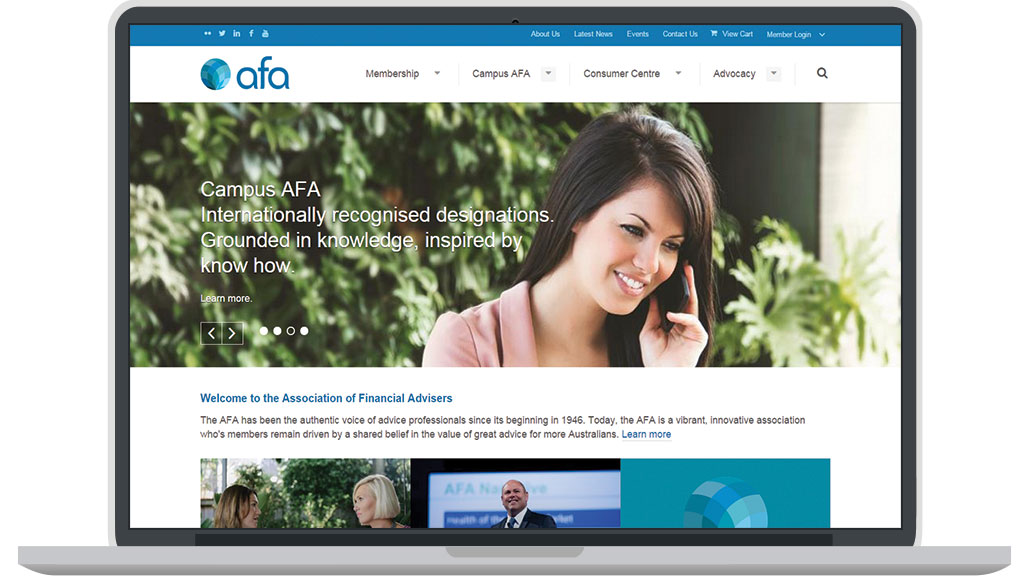 Second 'Your Best interests' Website
AFA has a second directory finder website and wanted to be easily able to manage the finder directory from the one location. Member Evolution's association membership software was able to deliver this request connecting both back end websites to the one CRM. This allowed AFA staff greater control and ease of use across both platforms.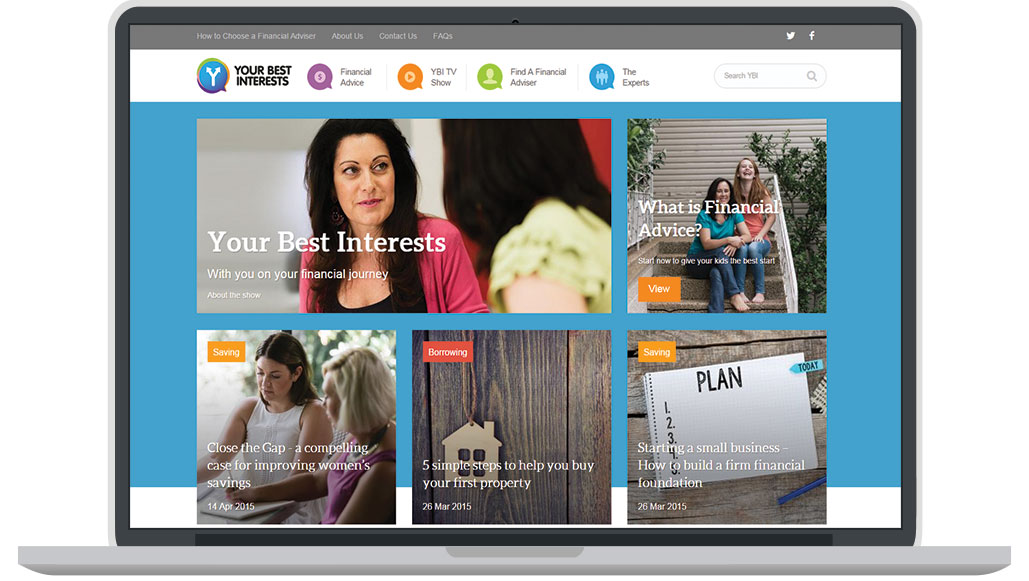 Community
AFA wanted to make an impact within the financial advisers industry with a fresh new website design, and ME was easily able to utilise their in house designer to develop a tailored design with logical content and calls to action. Web users are able to easily navigate throughout the site and find what they are after effortlessly. AFA also wanted an active community for professionals and others looking to get into the industry via a number of mentoring and graduate programs.
If you are looking for a financial adviser check out there directory now covering Australia wide, with their head office located in Sydney.