5 Strategies for Associations to Build Member Engagement in 2016

Since the '5 Strategies for Associations to Build Member Engagement in 2015' article was such a hit last year, we have decided to give associations insight into what's in store for 2016.
The world we live in is becoming increasingly interconnected which has led to the explosion of content and data, giving customers accessibility to a variety of products and services. With all the interconnectivity and information available you would think it would be easy to gain new members, right? Unfortunately this is not the case and it is why it is crucial to build member engagement.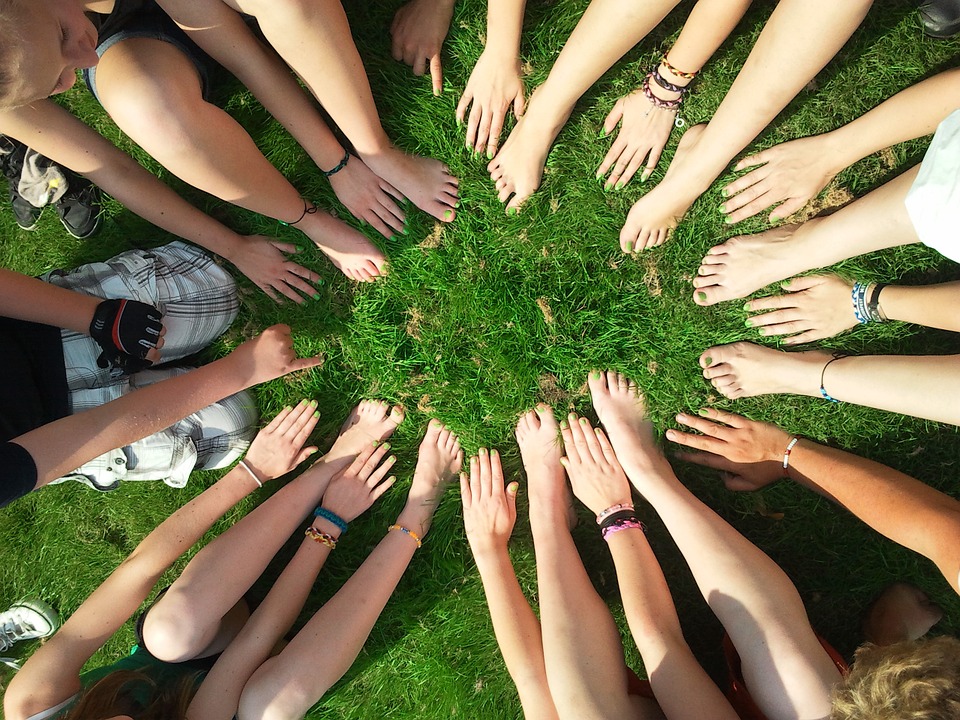 Member engagement is largely about encouraging members to interact and share in the experiences you create as an organisation. Growth and loyalty will grow when a strong member engagement strategy is well executed. Do not focus on revenue but instead value creation, as its through offering significant value that engagement will occur. This can be achieved by providing excellent content, engaging campaigns, opportunities to collaborate, great service or simply providing excellent customer support. Keep in mind the member experience is core to all deliverables.
The question is how are associations adapting to current trends, to be able to keep relevant and continue to keep members engaged in 2016 and beyond? Here are a few ideas on how you can strengthen your member experience and loyalty for the year ahead:
1. Humanise your Association & Brand
One of the most important aspects is knowing your audience and making sure you understand what each of your member's needs are and how they can relate to your association's goal and purpose. Big brands do this extremely well with the likes of Coca-Cola and Nike being fun consumer brands. There are many other large NFP who also humanise their brand well such as; Epic Change, The National Wildlife Federation, Charity: water and many others.
Ways to humanise your association could be to recruit a personality within your community who is passionate about your cause and is a natural communicator. Your association may already have a figurehead like this who represents your industry. Allow this person to build their presence both online and offline.
A few ideas to become an industry thought leader could include:
Posting blogs or articles on your website
Guest blog on others websites
Host a webinar
Speaking opportunities
Publish whitepapers
Get them active on social media (even if it is someone doing it on their behalf)
Get on board the new video ad trend, where users are becoming more accepting of videos. Start by videoing interviews by industry experts about interesting topics or answering questions on industry problems and make them available online. Create a YouTube channel or video section on your website. These are all great ways you can begin to humanise your association and increase engagement.
2. Information Consumption
Associations are now realising the effects of information overload or the bombarding of information and they are looking for ways around it. How are your members consuming information?
Each individual consumes information and content differently to the next person whether it be through the use of a certain device (Smartphone or Tablet) or information platform (Facebook, YouTube, Twitter), or time of day (during or after work, maybe weekends). As a result, some of your members will look to Twitter for information or news via their desktop and others their smartphone. Some do not use Twitter at all. The number of combinations are endless so understanding the primary usage patterns of your members in vital.
Each platform is also used differently, so it's a good idea to use trial and error with a link builder to track this, so you can see what times of day you are receiving the most interaction. For instance, sending an email either early or late at night might not give you the best open rate, so getting this timing correct can be as important as the subject line. Over 50% of emails are opened today on smartphones so it's important that your newsletter templates are mobile responsive.
3. Content Marketing
Content marketing is definitely a hot topic and associations should be taking advantage of it. It is all about the art of communicating with your members without selling, but addressing topics which are highly relevant to your community. The essence is to deliver constant, relevant and valuable information and your members will reward you with their loyalty. It can lead your members to get more involved and participating by commenting on articles, or even writing an article for your organisation. The by-product of this engagement is that your members will stay on your site for longer becoming increasingly engaged with your association and participating in even more activities.
Being able to identify trends in key topical areas is a great way to increase relevant content. Many associations want to know real figures behind their marketing activities and some are using these tools and reports to better understand their member's behaviour and interests so they can then tailor the content to their needs. To get the most out of your content marketing strategy have a plan in place for the year and think about the following:
What do you want to achieve?
To increase your open rates and click through rates from newsletters?
Maybe to increase your social media presence?
Or encourage members to add comments on your website or upload articles they have written that they believe will be valuable to the greater community?
4. Building a Community through social media
Social media has increasingly become a part of our daily lives, and your staff should see this as an opportunity to engage with your community. Take the time to outline goals and develop content and marketing tactics to help meet these goals via social media.
Successful social media campaigns work because they allow like-minded people to discuss topics of importance to them in a collaborative and fun way. Having a social media hub on your website is great for members to connect, build relationships and problem solve, so keep this private to your member community.
Strong visuals are very powerful and are often make the most successful social media campaigns. Some social media campaigns are purely designed for engagement purposes only, so think outside the box and do some research and find out what others NFPs are doing that have been successful. Socialfish.org has gathered a range of case studies from associations and their success stories with social media campaigns. If you are interested I would highly recommend visiting their website and watching their video for some tips and ideas.
5. Segmentation is Key
The segmentation of information and data is key to building loyal and engaged members. Through being able to segment your members you can personalise content for their specific interests so they are more likely to interact with it and gain value. A few segmentation examples include;
Job Category - e.g CEO's
Topics of Interest - Interest Groups
Geographically - Location or State
Membership Level or Status - Fellows, Students, Full Members, Corporate
These a just a few ways you could segment your members, but you could use just about any combination that is relevant to your industry. To do this successfully make sure you have a CRM system with reporting capabilities allowing you to generate and filter by these segments.
If you missed LAST YEARS strategies release: "5 Strategies to improve Member Engagement in 2015" you can read it here.
For our MOST RECENT strategies release click here: "5 Strategies for Associations to Build Member Engagement in 2018"